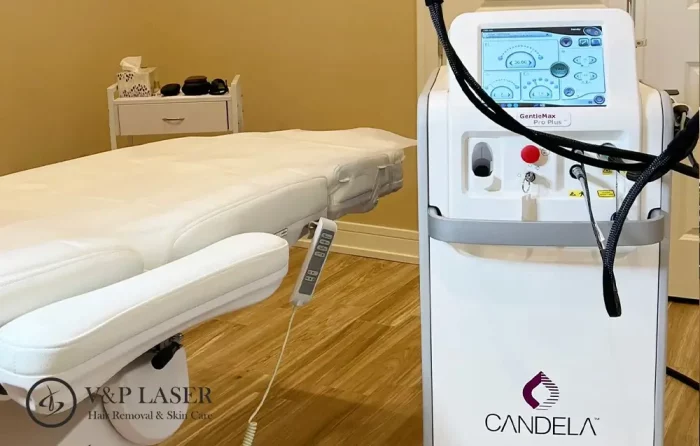 Commonly known as Brazilian, laser hair removal of the full bikini includes the bikini line slightly over the underwear along with the full area and center of the buttocks. This is a very sensitive area that should not be subject to shaving or waxing due to increased risk of irritation and infection. It is important for hair removal to be performed using a medical laser that is FDA cleared and operated by a qualified and experienced laser hair removal specialist.
Full bikini laser hair removal generally takes five to ten minutes per session.  Of course, this can vary depending on the thickness and amount of hair.  Sessions occur four weeks apart in the beginning, then the intervals gradually become longer until you are hair free.  The average number of sessions to achieve permanent hair removal is 10 and varies with each individual.
If you are unsure if you qualify for Brazilian laser hair removal, you can schedule a free consultation with us.
Who should consider a Brazilian?
If you already enjoy the benefits of being bare, a Brazilian achieved via laser is the absolute best. No longer do you have to schedule your waxing appointments and wait for a grow out between them.
If you don't yet have a Brazilian, consider the benefits. You feel fresh absolutely every day. You don't have to worry about being groomed next time you put on a bikini, so you're permanently bathing-suit ready. All lingerie and underwear styles also work with the look.
Yes, a Brazilian is about aesthetics, but it's also about hygiene. You feel clean and smooth every time you step out of the shower. Laser hair removal means no more bumps at the bikini line or ingrown hairs. In fact, laser hair removal is the only way to prevent ingrown hairs. You also save time, because you don't have to schedule monthly visits to get waxed or spend time in the shower grooming yourself.
Frequently Asked Questions