Before your appointment you need to make sure you've read and understand everything on this list. Otherwise, there's a chance we won't be able to treat you, and no one wants that.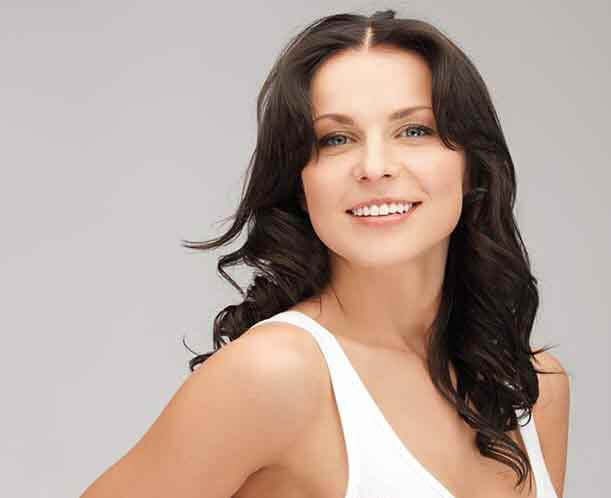 Avoid plucking, waxing. These hair removal methods can disturb the hair follicle and interfere with laser hair removal. Shaving is okay, however, because it preserves the hair shaft and follicle. On the day of your treatment, you will want to shave with a clean, new razor. Our office is not responsible for shaving areas. By shaving, the lasers will be able to reach the follicles. Using a clean, new razor ensures that no bacteria that could cause contact dermatitis lingers after your laser treatment.

Makeup, deodorant, lotion, sunscreen and literally everything else you might put on your skin must be removed from the area being treated before your appointment. If you forget this one, we'll have wipes on hand.

Patented DCD™ saves time, scales with fluence, and provides consistent protection

Wear appropriate clothing Be sure to wear clothing that will leave the treated area exposed or is loose fitting. The treated area may have a soothing topical cream applied that you don't want to get on clothing. Tight or abrasive clothing will feel uncomfortable if your skin is sensitive after treatment.
Note! Please arrive 10 minutes before your appointment time.
A Few More Things We Need to Know:
Any changes to your medical history
New diagnosis? New pregnancy? New medications? We need to know. Please tell us, as some medical conditions and medications are not compatible with laser treatments. It may be necessary to reschedule your appointment, as your health and safety are always our top priority.
If you get cold sores
If you have a history of HSV-1 or HSV-2 and are treating those areas, we recommend you take an antiviral medication starting 24-48 hours before your treatment to prevent an outbreak and continuing for three to five days after. Contact your primary care provider if you need prescription medication.
If you have tattoos
If you have any ink on or near the area being treated, we need to know. You'll have to cover it up with a physical barrier, which we can help you with when you arrive.
Things To Avoid Before your appointment:
Six weeks before your treatment…
Discontinue waxing, hair removal creams or chemicals, tweezing and electrolysis, as well as bleaching your hair.
Two weeks before your treatment…
Avoid incidental or direct sun, tanning beds, spray-tans, and self-tanners. If you are out and about, apply sunblock (with at least SPF 50!) and use barrier protection such as wide-brimmed hats, large sunglasses, and protective clothing. If you have recent sun exposure, please call us to reschedule your appointment.
Three days before your treatment
Stop using any topical prescription products on areas being treated with the laser.